Norco Universal Cuffs are designed as an aid for people who have trouble grasping small objects.
This makes them perfect for sufferers of arthritis and people with motor control issues.
They have a universal holder that can accommodate pencils, pens and cutlery.
They can be strapped to the palm using the adjustable D-ring fastener.
Universal Economical Standard Cuff:
Due to its cotton construction, the Norco Universal Cuff is non-chafing and machine washable.
Economical, adjustable holder.
Hook and loop closure with a D-ring strap adjustment for palms measuring 7" to 8" (18 to 20cm) in circumference. 

Easy to put on and take off. Pocket measures 3" long x 1" wide (7.6cm x 2.5cm) and is sewn closed on one end. 

Made of comfortable cotton. 

Machine wash, gentle cycle, air dry.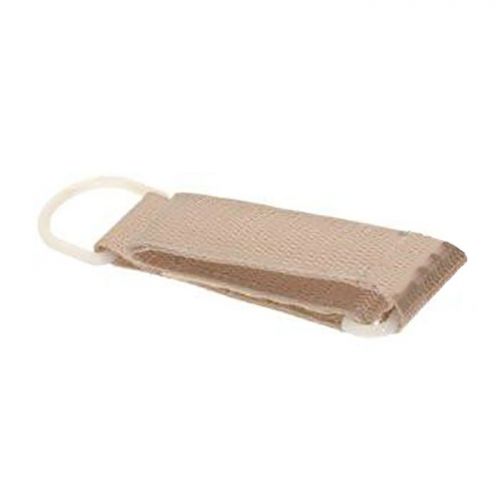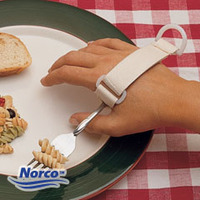 The Norco® Universal Quad Cuff is ideal for persons with limited hand function. 
Securely holds various sized handles, including feeding utensils, writing instruments and grooming aids. 
Cylindrical foam offers a padded palmar area that naturally fits the arches of the hand. 
Cuff secures to the hand using a D-ring hook and loop strap.  
One size fits most.