We are members of Assistive Technology Suppliers of NZ (ATSNZ), an organisation that aims to advanced public interest in the provision of assistive technology that contributes and supports New Zealanders through the funding and promotion of research, education, supply "best practice" and community accessible events.

We are a member of the NZWCS, a voluntary organisation made up of health care professionals from a variety of disciplines who share a common interest in wound management. NZWCS provides a supportive network in New Zealand for health professionals to share experience, expertise and knowledge in the area of wound care.
Funding Agencies & Affiliations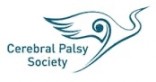 The Cerebral Palsy Society runs a programme called getThis&That which is a voucher system that allows members with Cerebral Palsy to purchase small items that are needed to manage the affects of their Cerebral Palsy. C1 South is on the supplier list that accepts these vouchers. Please click here for instructions on how to redeem your vouchers.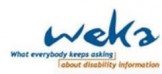 Weka is a website created and maintained by NZFDIC and Enable New Zealand that provides information and links for people with different types of disabilities, their families and caregivers, health professionals and disability information providers.
B

e. Accessible is a social change initiative and holistic framework for accessibility aimed at creating a truly accessible country for us all. Visit their website to read about all things related to accessibility, as well as their very useful tool for finding accessible places in New Zealand by searching 'what' and 'where' according to your needs.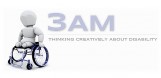 3am provides consultation work on policy and processes in and around the world of disability, and professional training via workshops and trade shows including the disability equipment expo Show Your Ability, which we attend annually. Managed by OT David Guest who also specialises in environmental assessments and modifications.
The
Independent Living Service (ILS - formerly known as Disability Resource Centre Auckland) is a not-for-profit organisation with the largest disability information and advisory centre and product showroom in Auckland. The ILS has the widest range of disability products, equipment and aids for daily living..

Life Unlimited Hamilton is a not-for-profit organisation that provides information, equipment and various products that promote 'living independence for everyone'. Life Unlimited has an online store and nationwide store locations that showcases a wide range of disability products, including several of our aids for daily living.