April 02, 2019 at 10:00 AM
Read about our latest products showcased at the Show Your Ability Disability Equipment Expo 2019. You can view more information on each product by clicking on the links.
Introducing EXGEL

The secret of EXGEL is its softness which gives it the flexibility to distribute pressure, elasticity to absorb shock and fluidity that goes hand-in-hand with movement.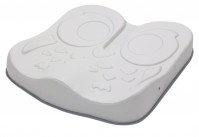 The EXGEL Deep Countour Slim Owl Cushion was developed as an ultimately soft and stable cushion, with high levels of immersion and greater contact area to distribute pressure forces whilst being low profile, allowing optimal floor to seat height.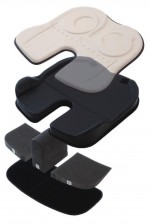 The EXGEL Kids Adjustable Owl Cushion has a removable EXGEL layer so that you can use it on other seating surfaces. Its pre-contoured base provides pelvic stability and optimal leg positioning, whilst the EVA foam abductor/pommel can be cut or glued to change height. It has wedge shaped pads which enhance the pre-ischial contour and can be easily attached/detached with Velcro to the base. The cushion has a wipeable surface for easy cleaning
Glidewear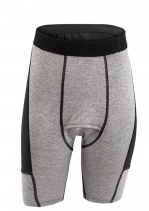 GlideWear Mens and Womens Skin Protection Shorts use a patented, dual-layer fabric technology to protect skin and reduce the friction and shear that cause pressure sores. Seams are very flat and strategically placed away from high-risk areas. The result is a comfortable, breathable pair of shorts that protects you from the friction and shear that redness, pressure sores, and skin breakdown.
Mens Skin Protection Shorts
Glidewear is ideal for: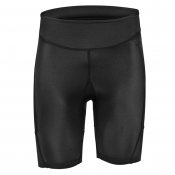 Wheelchair users who are at risk for redness, pain, or bed sores on the buttocks or tailbone — especially those with spinal cord injury and/or reduced sensation

Seniors with limited mobility who spend much of the day in bed, sitting, or using a wheelchair

People recovering from surgery who are temporarily bed-bound

Teens and adults with epidermolysis bullosa who have blisters from friction/sitting
Womens Skin Protection Shorts
The GlideWear Skin Protection Pillowca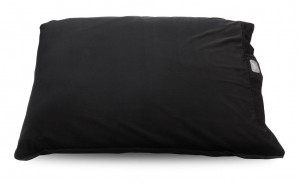 se uses patented technology to protect the scalp, ears, cheeks, and face from harmful friction and shear. GlideWear is a two-layer fabric that absorbs harmful friction and shear between its two layers, protecting the skin from friction and rubbing. The GlideWear Skin Protection Pillowcase absorbs friction where the head comes into contact with the pillow.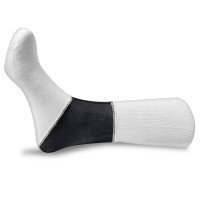 GlideWear Heel & Ankle Protection Socks are designed for people in long-term care, hospice, or on bed rest — as well as people who use wheelchairs. GlideWear Heel & Ankle Protection Socks use patented technology to protect skin and reduce the friction and shear that cause bed sores (also called "pressure sores" or "pressure ulcers").
Treat Lite & Treat Eezi
The Treat-Lite Cushion by Dan Medica South is a simple, cost-effective cushion with four layers of microfilaments surrounded by air for users at high risk of skin break down. The Treat-Lite provides a user-friendly alternative to traditional air cushions, and without the need for pumps, electricity or maintenance. 100% machine washable.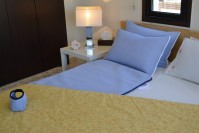 Using four layers of fine polyester fibres, the Treat-Eezi Seat Pad / Mattress Overlay / Small Overlay naturally and gently moves with the user creating an almost zero friction area for a lightweight, breathable and comfortable seating surface along with the assurance that pressure injuries are given the best possible chance to breathe and heal. Proven to assist in healing Stage 2, 3 and 4 wounds. Premium protection with exceptional pressure mapping results. The Seat Pad / Mattress Overlay / Single Overlay improves blood flow and minimises shearing while reducing the user's temperature.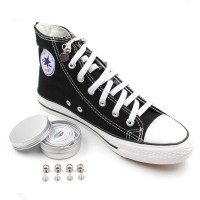 The Easy Tie Shoe Laces can be 'tied' with just one hands, making them perfect for people with limited hand mobility. These stretch laces are quick and easy in both fitting and use, and can be weaved into any pattern you want. Available in a range of colours.
Active Hands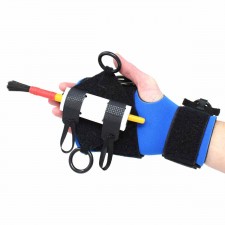 The Small Item Gripping Aid is a new and exciting gripping aid from Active Hands. This aid allows you to hold small diameter items such as make-up, bathroom, art and office products. A two-part system, consisting of a neoprene glove and a velcro-on palm pad, allows you to swap between palm pads quickly. The Small Item Gripping Aid comes with one glove component and two palm pads. Additional palm pads are available as extras. Why not have a set in the bathroom with razor, toothbrush and hairbrush? Or a set for you make-up brushes? Or load up different brushes ready for painting?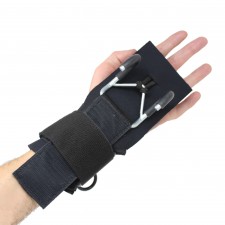 The Hook aids are designed to enable you to grip and release equipment mostly in the gym or as part of exercise activity. This pair of Hook aids have been designed to be used on bars, machines with bar type handles, and some types of handlebars on bikes or hand bikes. They are great for situations where our Looped aids cannot be used, for example closed ended bars.
More to come in 2019!