March 11, 2013 at 3:40 PM
We had a great time meeting therapists, clients and members of the general public at this year's annual Show Your Ability - view the photos here. C1 South is always on the look out for innovative new products so we were delighted to showcase our latest product range at New Zealand's premier disability equipment expo. We have provided the highlights below for those who were unable to attend or would like a recap of our latest products:

Introducing... the NXT best thing in seating! Our newest range of back supports from Dynamic Health Care Solutions provides a range of models, shapes and contours to meet various needs. Our Fixed Height and unique Adjustable Height options provide exceptional choice for support and comfort, and received a lot of interest during the show. Click here to view the range and to watch a video demonstration - we guarantee you will be impressed by the versatility that these back supports offer.
Stimulite Tension Adjustable Back
Stimulite honeycomb products have become increasingly popu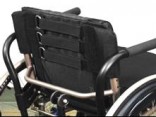 lar over the years, and now Supracor have added the Stimulite Tension Adjustable Back to their range of medical grade seating products. It can be used with fixed frame/rigid wheelchairs and features the specially designed Stimulite to circulate air and evaporate moisture while equalizing pressure for exceptional comfort and stability. Click here for more information.

Embrace Zero Elevation Cushion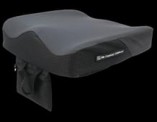 The Embrace Zero Elevation Cushion by The Comfort Company is a dual density foam cushion that offers a more mild lateral and medial leg contour than the Embrace Anti-Thrust. It allows for greater freedom of movement for standard positioning issues and is designed to provide skin protection and positioning for adult and paediatric users at moderate to high risk of skin breakdown. Click here to learn more about the cushion, the mouldable base accessory and to watch a video demonstration.

Flip Up Half Lap Tray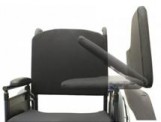 This half lap tray from The Comfort Company provides the ultimate solution for wheelchair users who need a non-contoured tray that can easily be moved. The unique design allows the tray to be flipped up, allowing for quick transfers. An easy-to-clean, comfortable lap tray that is compatible with any wheelchair and is available in left or right configurations. There are two versions available: slide on or interlock bracket. Please click here for further information.

Premier Comfort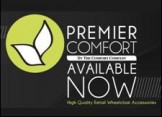 The Comfort Company has also introduced a new product range called Premier Comfort that provides basic, affordable seating and positioning solutions for everyday use. The range includes three types of foam cushion which are ideal for those wanting an occasional or short term wheelchair cushion, a moulded lumbar support, and a bag hook designed for mobility equipment. Prices start from just $5.00 and are available to purchase on our website here. Update: Some of these products have been discontinued.
Ugly Ducks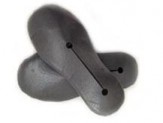 Ugly Ducks Moisturising Slippers are disposable foam slippers that come pre-filled with a natural moisturising cream made from the finest olive oils, bees wax, jojoba oil, shea butter, aloe vera oil, vitamins A, E and C and essential oils. These latex-free slippers work by keeping feet insulated so the moisturising cream can soak into feet to help relieve dry and cracked feet without the hassle. The cream is also available and can be purchased here on our website. They may be ugly, but they sure do work! Update: This product is now a clearance item.

Tags: New Products