March 01, 2018 at 2:42 PM
Read about our latest products showcased at the Show Your Ability Disability Equipment Expo 2018. You can view more information on each product by clicking on the links.
INTRODUCING THE WHEELAIR

The wheelAIR is an award winning back support with a built-in battery powered fan to reduce the user's core temperature and the effects of overheating by blowing air onto the user's back. Ideal for active users, athletes, and those who find it difficult to regulate their body temperature, particularly during the warmer months. Remote control operated. Available in 14" to 18". Please click here for more information.

MATRX MX2 CARBON FIBRE BACK
The MX1 Back by Motion Concepts is to be discontinued and will eventually be replaced with the new MX2 Back. MX1 Back Supports will be sent out for trial, while stocks last. The MX2 will be supplied once MX1 stock is no longer available, or if specifically requested.
The MX2 has a contour depth of 3" and provides superior support and function for active users. The two new and improved hardware options (Carbon Fibre Fixed Mount Hardware and Quick Release Mount Hardware) are compatible with both the MX1 and MX2 models and ensure optimal adjustment for the widest range of applications. The lightweight carbon fibre shell provides unmatched stability for peak performance and is available in 14"-18" widths with height options of 9", 12" or 16". Please click here for more information.
MATRX ELAN HEADRESTS

Take head support to the next level with the new Matrx Elan Headrest range. Choose from multi-axis, standard or mini (paediatric) headrest hardware and pair with your choice of three headrest pads. The Elan Headrest Pads are made from dual layered moulded foam and an aluminium plate to provide head and neck support. Choose from the ellipse shaped Standard Headrest Pads in three sizes, Occipital Headrest Pads in two sizes or the 4 Point Headrest Pad for extra support. See the full range here.
GLIDEWEAR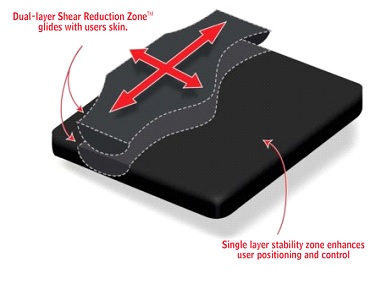 Introducing the GlideWear Cushion Cover with dual-layered fabric technology that slides against itself for extra protection from friction and shear. This 'Seating Interface' cover slips over most wheelchair cushions and is available in 3 sizes to fit most cushions 14x14 to 20x20. Click here to purchase or for more information.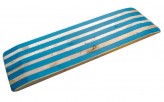 The GlideFree Transfer Board Tape Kit provides a durable, low-friction surface that can be applied to nearly any wood, plastic or composite material-based transfer board. It reduces surface friction to make sliding transfers easier to accomplish, while also protecting sensitive skin from abrasion and skin breakdown. Click here to purchase or for more information.
QUADTOOLS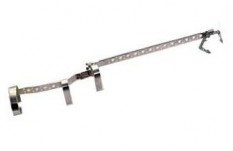 There are three new sizes in the Quadtools Cripper range – Medium 23", 36" and 48". Each new option is available in left or right and the Medium 23" can be made as lightweight or heavy duty for a range of applications. These custom-made reacher/grabbers are designed for C5-C7 quadriplegics who have extension wrist function (i.e. able to bend their hand back at the wrist). Click here for the full range.
Please note there has also been a change to the Santoku Quadknife – there is no longer an option for 5" or 7" blades, it is now supplied as a standard 6" blade in lightweight or heavy duty options.
ACTIVE HANDS LIMB DIFFERENCE GRIPPING AID

Active Hands have created a new gripping aid for user's with a limb difference affecting their hands or fingers. The gripping aid allows these user's to participate in activities around the home, gym and outdoors. Ideal for those who have some or all of their fingers, or parts of their hand, missing. Available in standard adult sizing and in left or right options. Click here for more information.
AIDS FOR DAILY LIVING
Check out our latest gadgets and aids for daily living. Available to purchase from our website. From left to right: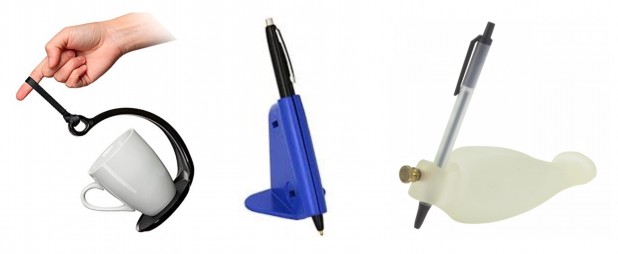 • SpillNot: This incredible invention allows those with limited mobility to safely and easily carry hot or cold drinks without messy spills.
• Steady Write Writing Instrument: Designed to help improve the handwriting of people with arthritis, Parkinson's or other hand limitations.
• Writing Bird: A unique handwriting device for people with limited hand control, particularly those lacking thumb to fingertip pinch.