April 08, 2015 at 10:30 AM
Read about our latest products showcased at the Show Your Ability Disability Equipment Expo 2015. We have provided a summary below for those who were unable to attend or would like a recap of our new product ranges. You can view more information on each product by clicking on the links below or under the left side menu.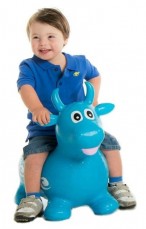 Bop Along Buddies
Bop Along Buddies are soft, inflatable animal shaped bouncers designed to help teach children balance, co-ordination and core strength ability at each stage of development. Ideal as a therapeutic and sensory toy for special needs children, or as an everyday toy that children of all ages will enjoy. Available in 9 styles and 2 sizes - standard for 1-5 years old and XL for 5+ years old. Click here for more information. Update: This product has now been discontinued.

Matrx Libra Cushion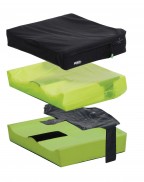 The Matrx Libra Cushion by Motion Concepts offers a complete solution, designed with the highest level of skin protection, positioning and adjustability for unique user needs. Specially contoured to provide balance and stability to the pelvis, optimising body function. The Libra Fit Kit accessories are designed to enhance immersion, correct or accommodate orthopedic issues. Ideal for those at high risk of skin break down. Available in paediatric and standard adult sizing. Click here for more information.
Matrx Mini Back

The Matrx Mini Back by Motion Concepts has a contour depth of 3" and is contoured to fit kids of all shapes and sizes - combining exceptional support in an appealing low profile package. Features Mini Set hardware, a miniature version of the standard Easy Set hardware. Available in 10" to 14"with height options of 7" or 10. Click here for more information.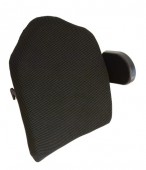 Nxt Kids Contour Back
The Kids Contour (KC) Back from Dynamic Health Care Solutions nxt Seating Series is a height adjustable paediatric back support. Features a subtle 1" (2.54cm) contour, and grows with the child by increasing in height to accommodate growing bodies, without sacrificing pelvic support. Available in 10" to 14" with infinite height adjustment between 8" and 12.5" (varies). Optional swing away, contoured or fixed positioning lateral supports available. Click here for more information.
Nxt MAPS Back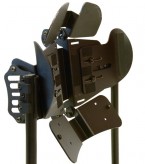 The Multi-Adjustable Postural Support (MAPS) 'Armadillo' Back from Dynamic Health Care Solutions nxt Seating Series is a modular back support designed for users with kyphosis or other spinal deformities. The shell is comprised of three members which can be independently adjusted for a unique fit for the specific user. Mounting hardware allows for multiple adjustments of height, depth and angle. Available in 16" to 20" with height options 16" or 18". Click here for more information.