February 01, 2013 at 9:28 AM
C1 South plays an active role in supporting the disability community and believes that giving back and supporting those with a disability is an integral part of our company values. We have supported community groups, organisations and causes on a local, national and international scale, and currently sponsor two Para Olympians: Anthea Gunner and Philip Grant.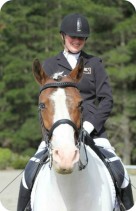 Anthea Gunner is a New Zealand Para Equestrian rider who became a paraplegic after a paddock accident in 2006. Anthea has just competed at the London 2012 Paralympics and continues to work hard towards her goals of competing in this field.
To learn more about Anthea, her competition horse Mask, and upcoming events, please visit her website www.antheagunner.com or her Facebook page www.facebook.com/anthea.gunner. We are proud to play a role in Anthea's inspiring journey and wish her much success in the future.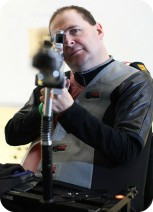 We are also excited to announce our latest sponsorship for Para Shooter Grant Philip. Grant became a tetraplegic after experiencing a diving accident in 1989, and has since established an impressive portfolio of sporting and recreational achievements. Grant is currently working very hard towards competing in the Rio De Janeiro Paralympics 2016 in Target Shooting.
In addition to our sponsorship, we have donated a pair of our Nu Drive Levers to Grant which are an innovative lever-drive propulsion accessory for manual wheelchairs. We hope our contributions will help Grant to achieve his dreams of becoming a Para Olympian. To learn more about Grant's journey as he 'aims' for Rio, please visit www.philip.net.nz.